Video Profile »
A Bit About Us »
Webbing Systems is a premier service oriented organisation,founded in 1996, the company is headed by Pashminu Mansukhani who is Novell Certified Internet Business Strategist and Microsoft Certified Professional Product Specialist (MCPPS).
Dowload Our Brochure »
Our Team & Associates
We have dedicated teams for all three verticals: photography, corporate films & web services. Complete focus is ensured for all the projects and till date and we guarantee 100% delivery of the project on or before the deadline date.
We offer professional services at the most competitive fees.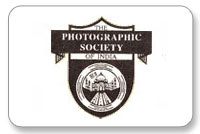 For some critical aspects of certain projects, we form associations with super specialists in their respective fields, so that we offer the best to the clients in terms of value for money and on-time delivery of projects.